India is a place where you savour one's cuisine, you will never forget and come back for more!
Indian street food is available everywhere internationally and of course our good old country.
Indians take time out of their day just to satisfy their cravings for spicy, tangy & sweet flavours. Indians in Canada go to Authentic Indian Restaurants to re visit the vibes from back home in India.
Starting with some of the most popular street food called Gol Gappa or Pani Puri or  Puchka and Chaat Papdi as some call it !
Gol Gappa are crispy wheat hollow balls filled with masala onions, chickpeas & potatoes with  spicy and sweet chutney. Now comes the best part is to dip it in spicy tangy water which takes this dish to a whole new level  tantalizing your taste buds.
Chaat Papdi are crispy wheat crackers topped with masala, onions, chickpeas, topped with yoghurt, Dahi Bhalla, sweet and tangy (Chatpatta) chutney, and finished off with crispy noodles and cilantro.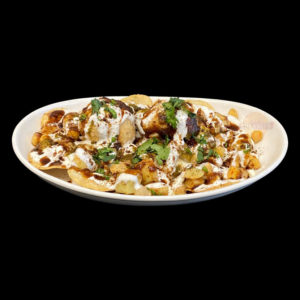 At Milanu's Tandoori Grill you get all this goodness when you come for dine in to be reminded of the amazing tastes of Indian Street Food. All our Chaats and Gol Gappas are made fresh just like what you would have back home from the streets of India. Here at Milanu's Tandoori Grill, you get the experience, the atmosphere ,and flavours which will have you reimagine yourself in India savouring every bite.